Online Marketing & Brand Building Ideas from Global Entrepreneurs
Since Online Marketing is the driving force behind sales and profitability nowadays, every business owner – small or big – deserves to know how to make the most of the web and social media platforms. Though internet has probably thousands of blogs and guides on branding, sales, and growth, very few share online brand building tips and ideas from entrepreneurs who have made their mark offline and online.    
Also Read : A Step by Step Guide to write your Business Plan
That's why I bring for you 5 global entrepreneurs from whom you can learn how to do online marketing & build your brand online to improve sales and profits in the long run. Here they are!
Byrne Murphy
Byrne Murphy is the co-owner and Chairman of DigiPlex, a leader in innovative, sustainable and secure databases. With decades of industry experience, he has built a business with global impact from the scratch.
Also Read : Best Motivational Quotes by Steve Jobs for Entrepreneurs
In his multiple interviews, he recommends aspiring entrepreneurs to adopt comprehensive strategies and sticking to them with timely modifications driven by data. He also emphasizes on giving your customer a safe and secure digital experience. Confidentiality of a company's data is a must and any loopholes can have adverse effects.
In short, focus on build trust about your brand online to engage customers or clients in the long run.
Jeff Gao 
Jeff Gao, the founder and CEO of Lordhair, a global brand that designs and provides non-surgical hair solutions for men and women globally. Since his brand is driven by digital presence and majority of his orders come from ad campaigns and website managed by his team, he has true brand building and growth strategies to share.  
Also Read : This startup will help you to achieve dream design of your space – Meet Furnish Me
Jeff is a firm believer in using the power of technologies people love and care about. Hence, he invests in Google advertising products and Instagram campaigns to connect with potential buyers. He also uses instant messaging apps like WeChat to stay connected to his clients which ensures faster mode of communication.
Jeff is a huge advocate of business transparency. One should make all the relevant and impactful information about their business available on the web. He believes that if people know about you, it makes you trustworthy.
Neil Patel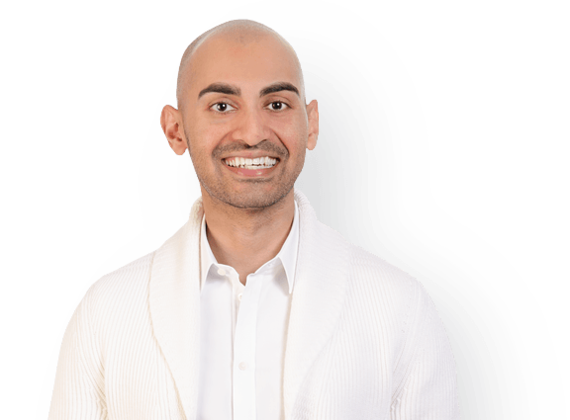 Neil Patel is the co-founder of Crazy Egg, Hello Bar and KISSmetrics. He helps companies to grow their revenue by sharing conversion, audience, and marketing insights. Since The Wall Street Journal, Forbes and Entrepreneur Magazine have appreciated the work of this marketing guru, it only makes sense to have his online brand building wisdom here!
Also Read : 10 Hacks to Bootstrap Your Dream Venture
In an interview, Neil said, "If you're looking for aggressive growth there's these things you need to do, first, you need to leverage content marketing, give away the best information out there. The information needs to be so good that your competitors won't dare to copy you. Second, you need to create unique business deals. I see business development is the best way to grow. If you can strike up interesting deals with other businesses that already have a user base, you can quickly grow and expand your user base really fast."

Rocky Ma
Rocky Ma is the CEO of SeniorLED and supplies lighting solutions to businesses all around the world. Having registered his brand in the USA and Canada, his company is quickly becoming the leading global LED supplier.
Also Read : Top Social Bookmarking Sites to achieve a better SEO result
Rocky Ma believes in creating value for everyone around him, be it offline or online. His idea is to drive businesses as well as individuals towards a path of energy efficiency and sustainability. According to him, the foundation of a business relationship can be made stronger by giving away small gestures. Business relations can last longer when there is a feeling of belongingness. Rocky goes ahead to say:
"A brand should address its customers personally and answer to all their queries through fastest communication channels. Once you start doing that, customers will start building your brand on their own by sharing positive reviews and saying good things about your brand. Make sure you have a process in place to gather and distribute positive reviews."
Varun Sharma
Varun Sharma is the Founder and brand manager of Upreports, a growth marketing agency helping entrepreneurs and business firms hit growth projections. During an interview, he shared an online brand building tip which is very relevant for entrepreneurs and businesses just starting to work on their online presence. He suggests businesses to get active on Quora since it has highly engaged audience and its answers rank on Google also.
Also Read : 10 must have Skills you need to develop in your Entrepreneurial Journey
Answering questions relevant to your brand connects you with relevant audience and helps improve brand presence for terms that matter. Creating social awareness is also critical for achieving success which is why presence on top social platforms for small as well as big businesses.
Above are the best online marketing plus brand building tips from leading entrepreneurs from all over the world. Do you have an online business growth tip to share as well? Drop it in the comments section and let's spread the wisdom!